Welcome to North Central Florida Society for Human Resource Management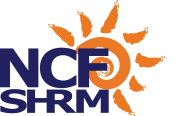 The North Central Florida Society for Human Resource Management is a nonprofit organization of human resource professionals from Gainesville and its surrounding communities.
Affiliated with the Society for Human Resource Management, an international organization of more than 250,000 members in more than 140 countries, NCF-SHRM provides you with the information you need to make today's decisions regarding human resources issues.
As a member, you will gain access to a variety of sources of information to solve your HR challenges, plus gain the opportunity to network with your professional peers.
NCF-SHRM helps you expand your professional competence and maintain your standards of excellence in the human resource field. In an effort to create an environment of growth and sustained members, we welcome you to explore opportunities to serve as board members and to develop leadership, managerial, public speaking, and group decision-making skills.

NCF SHRM Membership Info:
Annual Regular NCF SHRM Membership, $70; with National SHRM, $50;
First Time Visitors are FREE; Returning Guests/Non-members pay $20 per meeting.
Students: Annual Regular NCF SHRM Membership, $ 30; with National SHRM, $20
A special Thank You to our 2014-2015 Corporate Sponsors!
Upcoming Events
See All >
April 21, 2015, 9:00am – 4:30pm

Leadership Seminar: Hilton UF Conference Center STEAM Job Fair - UF Harn Museum of Art

The Leadership Seminar has been approved for 1.5 hrs. General HRCI credits.

...

May 14, 2015, 3:30pm – 5:00pm

AvMed Health - Conference Room 4300 NW 89th Blvd. Gainesville, FL

ID Theft in the Workplace

Introduction - Learn about the problem that ID Theft has become.
Learn the about the types of ID Theft that are prevalent.
ID Theft and Data Breaches: Costs to Individuals and businesses.
Existing laws and regulations pertaining to businesses.
Summary:...

August 31 – September 2, 2015

News page: http://hrfloridaconference.com/news/
From our Blog
See All >
According to a recent survey conducted by Leadership IQ, 46 percent of all new hires will fail within 18 months. Only 19 percent will achieve what can be called "unequivocal" success. Imagine replacing 50-percent of your staff every 18 months. The training costs alone are enough to make any...